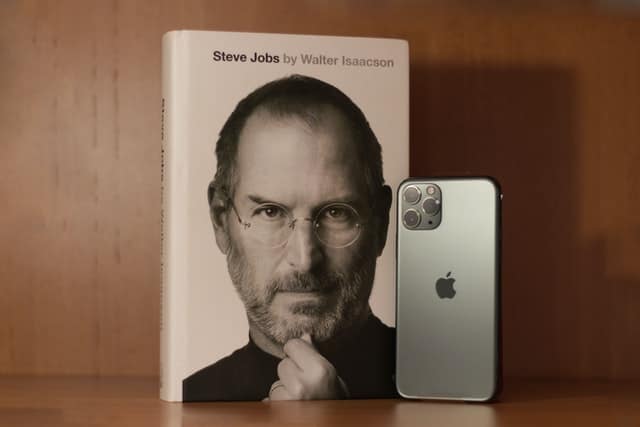 Steve Jobs' Public Speaking Style
Steve Jobs' superior skill with presenting and public speaking was a key factor in his success.
There were many bright and talented people in the computer field in the 1970s and 80s. But few had the presence, confidence and verbal ability of Steve Jobs.
In this video, just 4 years after the founding of Apple, Jobs discusses a wide range of topics.
Conversational Speaking
The biggest thing that stands out is his easy, calm, conversational style. Some of the most effective speakers have this quality, where it feels like a one-on-one conversation between them and you.
Over time simple presentations in a small room like this would evolve into massive theater-sized events, complete with a stage, professional lighting and a big screen.
But Steve Jobs always maintained his accessible, conversational persona. And this was irresistible to crowds.
In a way, this is a difficult quality to learn if you aren't born with it. It takes a certain amount of comfort and ease in front of a large group.
But you can start getting there by mimicking Jobs in several ways:
Being excited and fascinated by your subject-matter (every good teacher and college professor has this quality, and Jobs always had the vibe of a teacher)
Constantly thinking of ways to articulate your special knowledge in a way that your audience will appreciate and resonate with (don't get overly technical; use personal stories anecdotes; speak to common values, goals and ambitions)
Having a clear vision that you want your audience to buy into, and allowing that to guide your whole presentation
Taking your time to speak at a natural pace – never rush through your material; allowing your words to flow organically is critical to have this effect
Clear and Calm Voice
The second thing that stands out is that he speaks in a clear but calm voice tone.
Many speakers make the mistake of raising their voice unnecessarily, almost shouting. This saps their energy during the course of the presentation and exhausts them.
Steve Jobs always had a normal, even tone throughout, and this helped him last for very long presentations with a consistent energy level.
Mastery of the Subject
And the third observation is his mastery of his subject. He goes from topic to topic without missing a beat.
He interweaves stories, humor, personal opinions, recent accomplishments, and future goals into a broad narrative.
This comprehensive way of presenting is almost impossible to deliver when it's scripted (unless you're a really good actor). It can only be done when you have full mastery of the subject in question.
By this point Jobs had been living and breathing computers and software for many years, so he knew the industry inside and out.
This enabled him to make connections, recall minute details of stories, and see opportunities on the horizon that would elude a more casual participant in the field.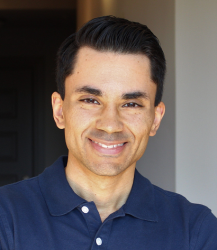 Latest posts by Justin Aquino
(see all)