There are three main skill levels in public speaking, identified by our inner dialogue:
At the beginner level, we think "how do I look?" This is the most basic mindset, where we are most concerned with how we look to the audience and whether they are judging us or accepting us. Most people don't get past this level.
At the intermediate level, we think "do I have my facts straight?" Here we are no longer worried about how we look. We are more focused on making sure we cover all of the information and data that we're "supposed" to cover.
And at the advanced level, the main question on our mind is "how can I help the audience?" This is the ideal place to be: where helping and contributing value to the audience is the most important goal.
What's interesting is that giving value to the audience is not always accomplished by reciting facts and figures.
Oftentimes the best way to make an impact on an audience is through getting more personal: telling a story; revealing something emotional from your past; describing your goals and objectives for the organization; describing the big picture of what these numbers actually mean for the team.
The mistake that intermediate (and many beginner) speakers make is focusing too much on "getting the information right."
During the speech, it looks like this:
Hesitating before revealing some data or statistics to make sure you say the right ones
Stuttering because of uncertainty or incomplete knowledge on your end
Self-correcting and "live editing" in the moment, going back on info you just gave, which takes away from your authority and competence in their eyes
It is essential that you are well-prepared and that you know your facts before getting in front of the team to present.
But even more essential is connecting with them and getting your message through.
They don't need you to recite the data or read your powerpoint slides aloud (one of the biggest mistakes).
If all you're going to do is dump information on them, just type it up and hand out a fact sheet.
They can read the information a lot quicker than you can say it.
The real value of an in-person presentation is that the speaker has some extra insight and awareness that he or she can convey to the audience through the spoken word, and through nonverbal communication.
That extra, human component, tying together emotion, information, and a unique point of view, is the value you provide as a speaker.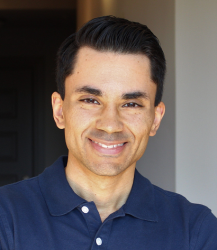 Latest posts by Justin Aquino
(see all)