We've had the pleasure of coaching a wide variety of clients and students. They have worked in fields including tech, data, real estate, healthcare, finance, marketing, management consulting, and more. They range from CEOs, to Startup Founders, to College Students.
Each person we've worked with has a unique story, with different challenges and goals. We have successfully applied the principles of public speaking, presentations and communication to help them achieve results.
---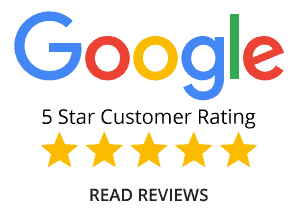 ---
I recently completed a Concise Communication immersion program. The proof is in my instagram wellness videos! I highly recommend for everyone to take, helpful for both business and personal relationships.
-Victoria Rivera, Wellness Psychotherapist
New York, NY
---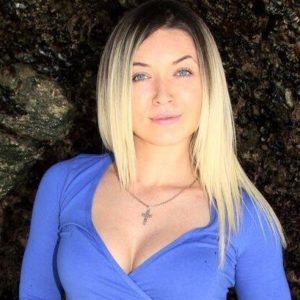 I'm an entrepreneur, investor and real estate salesperson who's social and outgoing but yet struggled at times to get my message across or persuade someone. After working with Justin on my communication skills, I was able to make much more powerful impact when speaking to investors as well as close more deals when dealing with customers. 
Justin provided me with strategies, steps and tools that gave me the confidence to know exactly what I need to do and how to efficiently communicate with potential and existing leads. It helped increase my sales as well as provide excellent customer service which is what I always strived for.
-Lana B., Real Estate Investor
Staten Island, NY
---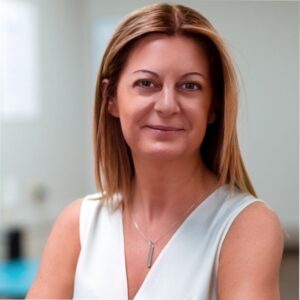 Justin has been working closely with our L&D team over the past several months to help develop the future leadership of our organization. His expertise, commitment, and pragmatic approach to coaching has proven invaluable in maintaining the integrity of the program and ensuring the professional growth of its participants, especially during one of the most challenging times in history.
-Joanne McDonnell, Head of Learning and Development
New York, NY
---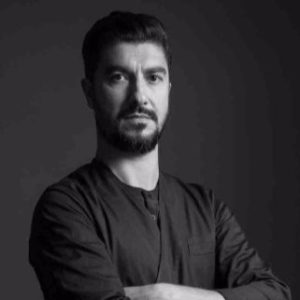 Justin is the best coach you could possibly find. He helped me to have a breakthrough in only 4 weeks. He also was able to teach me how to be confident enough to improvise. Justin not only helped with public speaking but he also guided the direction of our start-up with his valuable input.
-Evrim Oralkan, Startup Founder
New York, NY
---
Where do I even begin? I'm in Sales and I reached out to Justin because I needed to step up my game after receiving a promotion. I needed to improve my presentation and public speaking skills and my self-confidence to ensure success so that I could hit my $5+ million dollar Sales goal (which I wholeheartedly believed was unattainable prior to meeting Justin I might add).
Justin wasted no time in identifying my needs and areas that needed to be improved. He took me under his wing and polished me until I shined! I love Justin's no BS, tough love approach (I should also add that I'm rather stubborn and needed Justin to quite literally push me out of my comfort zone). In my first session with him we wasted no time and started practicing my pitch. Justin really took the time to listen to me, my concerns and areas of focus. He took the time to learn my industry (women's health) to help me refine my skills and achieve my goals.
He breaks everything down into baby steps and reassures you every step of the way and makes you feel ridiculous for even doubting yourself to begin with. Justin's approach is very targeted and customized to each of his clients based on their unique needs. He takes extremely thorough notes throughout each session and sends you follow up items for you to read / review prior to your next session. I needed help with networking and he took me to networking events to help me improve my networking skills. I saw immediate results following my first session with Justin.
I worked with Justin for several months and saw so much Sales success that I could barely find time to see him for our sessions because I got so busy. My position on our Sales team was junior with quite a bit of potential to succeed. Justin wanted me to succeed just as badly as I did. Through a lot of hard work, I was able to meet and exceed my $5+ million dollar Sales goal and I ended up outselling Directors and VPs.
I owe my Sales success to Justin as I would not be where I am and could not have achieved what I've achieved professionally to date without him. He is such an invaluable resource that I purchased another package with him so that I could continue improving. I am so incredibly grateful to have found Justin and for all of his help. I highly recommend Justin. Thank you Justin for all that you've done and continue to do for your clients. You are one in a million!
-Julie H, Business Development Manager
New York, NY
---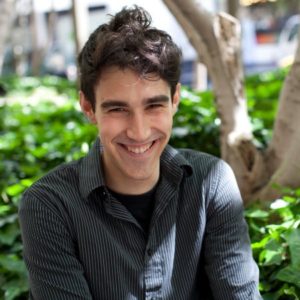 I highly recommend Justin–You can't argue with results: I went from consistently getting criticized for poor verbal communication at work to being complemented on it.
He offers a good balance of high-level strategic approach and pragmatic tactics. Helped change both mind-set and every-day practices.
Adaptive to personal needs and style; it was very apparent that he had guiding principles but also tailored our sessions to my needs. Very useful. Again, I highly recommend Justin.
-Aaron Shapiro, Management Consultant
New York, NY
---
Working with Justin has been career-changing. I truly mean that. I'll be honest… he threw me into the deep end on day one with no shame. It was hard, frustrating, exhausting, and completely out of my comfort zone. But when the day came for my 90 minute workshop of 200 guests, every single piece of advice came in handy. At no point did Justin's work feel inauthentic. He helped me to recognize my strengths and lean into them, making for a genuine experience that fit my personality. When the presentation was over, Justin was there to congratulate me, give me feedback and celebrate 🙂 I knew immediately, the impact he had on my work. I highly recommend Justin and look forward to continuing our work together.
-Sydney Stein, Digital Marketing Agency Co-Founder and CEO
Brooklyn, NY
---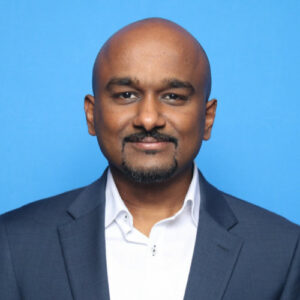 I've had a great experience working with Justin on my personal communication goals. He is a great sounding board to bounce off ideas, thanks to his innovative approaches, hands-on background research and attention to detail. Helping lay out a comprehensive plan, he has steadily nudged me towards my goals, which included recent milestones on acceptance for talks at a TEDx event and Inbound'19. A trusted advisor and strong force to have by your side, I would strongly recommend Justin.
-Ganes Kesari, Startup Founder and Forbes Contributor
Princeton, NJ
---
Justin was, quite simply, the best. He was patient, energetic, and extremely helpful with all aspects of my public speaking event. I hired Justin to help me prepare with moderating a panel before my firm and he approached the entire event in a holistic manner- treating my confidence levels, public speaking style, and assistance with all aspects of the event, from the introduction down to the lead-ins to each question. He's always punctual, professional, and extremely capable of assisting with all levels of the public speaking process. I am going to hire him to work with him on an ongoing basis, that's how wonderful and effective he is!
-E.Z., Corporate Attorney
New York, NY
---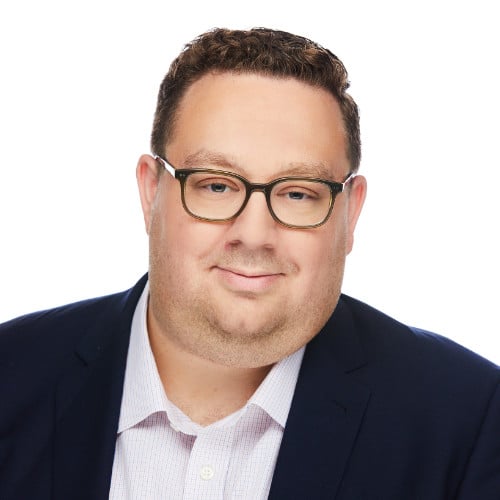 I've been working with Justin for many months. He started out by understanding my goals and tailoring a plan to help me accomplish what I wanted. Justin tailored his approach to the type of leader that I want to be, and helped me understand what attributes would get me there. In my case, I wanted to work on my leadership, presentation, and networking skills. He worked with me improving my public speaking, helped me navigate challenging decisions, and guided me on new behaviors to implement. Justin helped me practice these skills in real-time, with presentations and networking events. Working with Justin is one of the best investments you can make in yourself.
-Gabe Albert, Consulting Managing Director
Brooklyn, NY
---
Justin is a great coach! This is vulnerable work, and Justin supported me through the process while pushing me to challenge myself in new ways. His training was comprehensive, his advice and feedback was smart, and he consistently modeled behavior to help me learn. I now have an arsenal of techniques and best practices at my disposal, and I've come out of our training a much stronger manager and leader. My colleagues have noticed a difference as well.
-Stephanie Carmichael, Head of Storytelling
Pennsylvania
---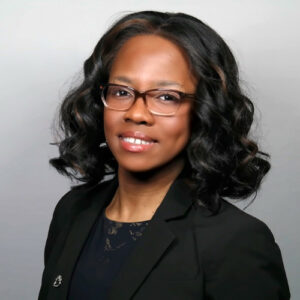 Justin is an excellent speech coach who provides very clear, effective and tailored instruction to his clients. Facing my first non-sales public speaking engagement, Justin was integral in helping me with the development of my speech materials and uncovering areas for improvement – some known and some I didn't even realize!
In the roughly five weeks we worked together, Justin worked tirelessly, doing speech analyses, guiding me through practice runs and providing honest, constructive feedback. He was whole-heartedly committed to my success the entire time. Ultimately, my speech was received very positively, and I've witnessed a noticeable improvement in my overall speaking abilities and confidence.
I could not be happier with the results and am thankful that I had Justin in my corner. I recommend Justin highly!
-Susanne Tedrick, Client Technical Specialist
New York, NY
---
I feel that attending the coaching program was a life changing step for me. The different activities, trainings, discussions and tools provided during the coaching sessions helped me to boost my confidence, re-program my brain and focus on the delivery message. Although I need to work more on myself, I believe the approach was very effective to put me on track. When I felt that I will always suffer from the fear of public speaking, joining this course helped me to believe that, with the right support, there is always a way to boost confidence. Justin, I can't thank you enough and I recommend this coaching program to anyone who is facing public speaking challenges.
-Ahlam Shabaneh, Consultant and Business Owner
Amman, Jordan
---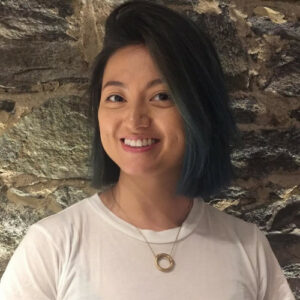 Justin is my first public speaking coach. English is not my first language, and I've always struggled with fluently and clearly deliver ideas, even in front of a small group of people. I've been working with Justin for a little over 6 months now, and we met 1-2 times every month. Looking back at where I started, I'm impressed by my progress. I can confidently put myself in a conversation during networking now. Besides, Justin pushes me to develop a habit of thinking how I can present an idea in the most concise way. This even helped me with everyday conversations. Four months after working with Justin, I was able to deliver a business idea in a pitch competition in front of event attendees and experienced entrepreneurs. I'm deeply grateful.
-Kexin Cha, UX Researcher and Designer
Brooklyn, NY
---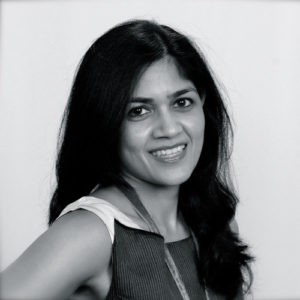 Justin is an amazing career coach PERIOD! When I started my job search, I was looking for help from someone who would take the pain to understand my unique needs and background and tailor suggestions to my requirements. I couldn't have been more lucky to run into Justin who came highly recommended by a close friend. Not only did he spend endless amounts of time to help me out, he gave me interesting insights and angles into my search and into companies that I was interested in working for, by often researching material on his own and even connecting me to others in my area of interest, who could be helpful. He was always available for me to bounce ideas off of him and his feedback and suggestions were always spot on. He goes above and beyond and I cannot recommend him enough.
-Leena Sukumar, Senior Marketing Director
New York, NY
---
Justin is a professional speech and leadership coach. He listens intently and customizes the program to work with my style and requests. He follows up after sessions and shares valuable lessons on an on-going basis. I would highly recommend Justin.
-Robyn W., Consultant
Brooklyn, NY
---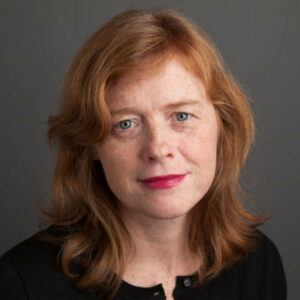 Justin knows what he's doing. Deep understanding of the mental and physical challenges in public speaking, and clear instruction on how to address them. He's awesome. And a GREAT deal.
-Moira Brennan, Nonprofit Executive Director
New York, NY
---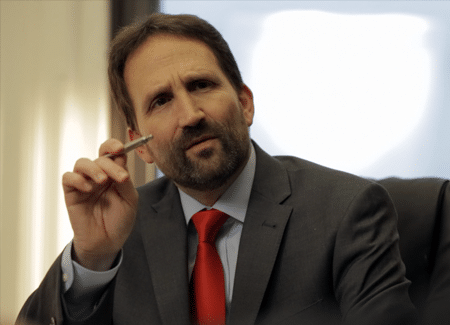 Before Justin, I was learning to hate "the speech." But while working with him, I did an event in Washington DC, and the crowd loved it! It was the first time I got to take what Justin had shown me and taught me, and take it in front of a crowd of maybe 250-300 people. It was a great testing ground. It worked like a charm!
-Marc Portney, Angel Investor
All-Star Entrepreneur on HSN/ Host of "All American Makers" on Science Channel
---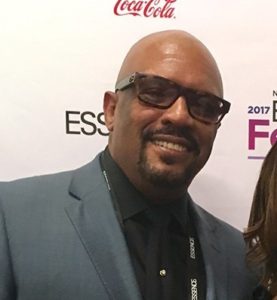 Working with Justin has been a great experience! He has instructed me and given me detail information on how to improve my public speaking. His instructions and coaching has allowed me to see myself in full view of my presentation and has inspired me on how to present with confidence. I truly recommend Justin to anyone who is seeing to enhance their public speaking and leadership skills.
-Mark Green, Celebrity Talent Agent
New Jersey
---
Justin's my first experience with professional coaching and I'm pleasantly surprised with the results. I've gotten a lot of positive feedback from friends and colleagues and Justin's largely responsible for the progress.
Over the course of several weeks, he has been incredibly patient as we worked through mental blocks and communication hurdles. He's flexible and generous with his time and genuinely takes an interest in the issues I'm facing.
I highly recommend him and plan to work with him again.
-Teddy Li, Product Manager
Los Angeles, CA
---
Justin is a great coach in communications. Within a few months my communication skills and confidence have improved. As a result, the effects of his coaching have clearly translated into better experiences and interactions at work. I would like to continue working with Justin.
-L.W., Cardiologist
New York
---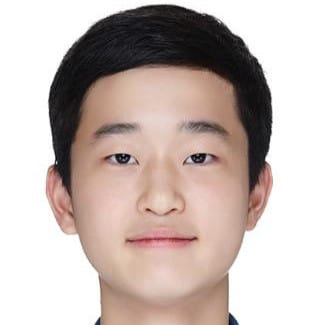 Justin is a clear and direct coach who will guide you precisely where you want to go with speaking or presentations. He teaches speaking skills as well as the content itself with great expertise. It has been a pleasure to meet and work with him.
-Ethan Shin, Student and Startup Founder
Hong Kong
---
Justin is incredibly talented. His exceptional business acumen makes him a trusted advisor in ensuring that presentations are easy to understand and make strategic sense. His solutions are practical and lead to rapid improvement. Excellent for pitch preparation. Highly recommend working with Justin to help ensure success during high-value business engagements and presentations.
-Josh Howard, Software Developer and Startup Founder
New York, NY
---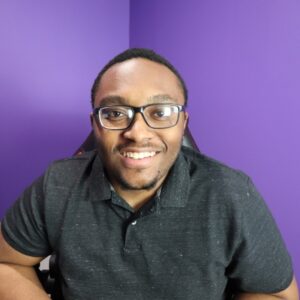 Justin is an excellent coach. And I mean that in every sense of the word. I hired Justin a few months back to help me improve my communication skills, but to be fair, I truly feel that I have learned a lot more than just communication in my time working with Justin. That is why I cannot simply just say that he's an excellent "communications coach" because I'd be lying if I didn't say that he helped me in many different areas including psychology, business, management, and more.
Working with Justin has been life-changing. I have developed the skills needed to control rooms and make my voice be heard. It is an extremely invigorating experience. I've had several people tell me they notice a huge difference in how I've been communicating on a daily basis, and it has given me the confidence to speak more, as it is an empowering experience when you can deliver a powerful message in front of hundreds of people with ease.
I also feel that I've gotten some fundamental communication skills from Justin that will stay with me for the rest of my life. He has helped me develop crucial elements in my speaking style that sets me apart from all other speakers in a room, which allows me to stand out and show my unique value that I provide.
In addition to this, from a personal aspect, Justin is a very personable person. There were many times where we had really good laughs in our sessions which made me enjoy the experience of working with him more. I'd recommend Justin to anyone.
-Dresean Ryan, SEO Consultant
Long Island, NY
---
Justin was awesome and very easy to work with. Felt like our session was tailored for my specific asks and that I walked away with critiques I can apply to my day to day life. Will definitely be booking another session with him!
-Olivia O., Business Development
Tampa, FL
---
I have been working with Justin for months and it has been a game changer. I hired Justin to work on my public speaking and we rapidly expanded the scope of our work to include sales strategies, time management, social media marketing and personal branding. Justin has been instrumental in getting me out of my comfort zone to drive personal development. He has provided a lot of solid feedback on my speaking engagements and I've noticed an improvement in my comfort level as well as delivery. His recommendations for marketing have emboldened me to be more aggressive and take smart risks with big payoffs. He is always punctual, professional, and accommodative with scheduling calls and video conferences. I would highly recommend Justin as a speaking coach
-Vincent Crescitelli, Debt Capital Markets
New Jersey
---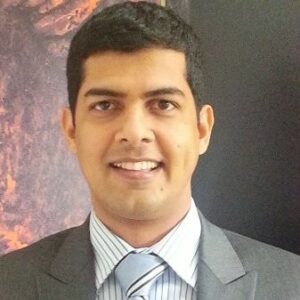 Justin is an incredible communications coach. He is very committed to his clients, spends time analyzing every aspect of their communication and offers customized advice, exercises and coaching based on each person's needs. I highly recommend Justin.
-Prashanth Brahmandam, Digital VP, Associate Partner Consultant
New Jersey
---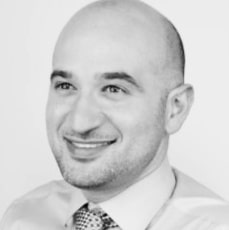 Justin was my coach in NYC and taught me a ton about sales, marketing and presentation skills. I had my first practice at closing deals and loved it. We also worked on what it meant to give a good presentation for work or business purposes, and he helped me think through some business ideas too. I've used a lot of what I learned in the consulting practice I've started and in my career and dating life.
Justin has a very laid back style and redefines what it means to be in sales. Because he takes such a different approach, I realized that I can be great at solution selling, as long as I deliver value and focus on the needs of the client.
Justin definitely over delivered and spent a lot of time and personalized attention on my situation, with just the right balance of structure and agility in our sessions. I have since referred him to two family members for 1-1 coaching, and they are starting this week!
-Peter G, Startup Consultant
San Francisco, CA
---
This program is a true gem. Justin has been great is setting up customized training sessions to enhance my presentation and public speaking skills. From setting up very specific goals, such as speech pace, tonality, to practice sessions, to people skills coaching, Justin has been very methodical and thorough in making sure that the skills are fully developed and used in live environment on a constant basis. Highly recommend.
-Alexander Aronov, Banking Compliance
New York, NY
---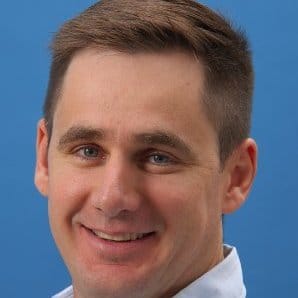 Justin is a great professional! I had the opportunity to work with Justin for few times for different occasions. In 3 sessions i could already improve a lot my communication/presentation skills with much higher self awareness! He has been extremely helpful to improve my skills as a leader. I admire his level of professionalism and ability to challenge myself and get the best of me. I strongly recommend Justin for those who are keen to improve their leadership capabilities.
-Fabio Alves da Silva, Industrial Engineer Director
New York, NY
---
Justin was a great resource for our team. Justin tailored the session to fit our wants and needs and was able to work with different members of our team who all had different background in public speaking and presenting. We broke up our group of 20 people into two sessions of 10 people each. Each person was able to give a 3 minute presentation that was relevant to the work they have been doing/have done. This was especially helpful as each person in the session was able to get live feedback from members of their own team and from Justin himself. Later in the session, they were able to try a second stab at their presentation and incorporate the feedback that they have received. Everyone who attended the sessions were able to identify their own strengths and weaknesses and came out of the sessions with more confidence and self awareness. We would definitely recommend Justin!
-Kayla Schmalz, Media Relations at DraftKings Inc.
Boston, MA
---
I had a great experience with Justin. He looks at presenting as physical and mental mastery and I have definitely seen great improvements in both how I deliver presentations and also the type of content. He adapts to your style and is candid with feedback, which you need. Suggestion for future would be to guide & prompt students to prep prior to sessions so there's a clear, prepared goal for that session. Will definitely work with Justin again!
-Tom Broome, Client Services Executive
Brooklyn, NY
---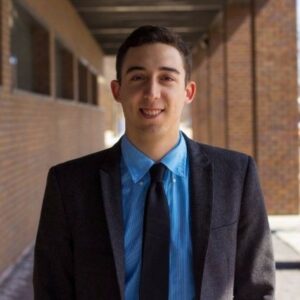 Staying in control in tight situations will always be challenging, but having a plan and being prepared for those times makes for learning and growth instead of pain and suffering. With Justin, these moments are something that you can leave feeling confident instead of embarrassed.
-Theo Fiorito, Business Development Representative
Raleigh-Durham, NC
---
I've enjoyed the tailored suggestions and guidance from Justin and feel that working with him has made a positive difference in my speaking engagements.
-Catherine S, International Affairs
New York, NY
---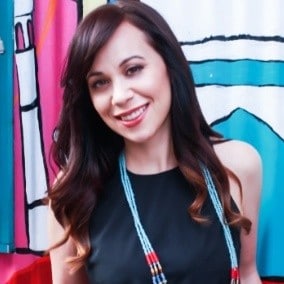 I feel so fortunate to have found Justin who is a speaking coach who goes above and beyond and over delivers for his clients. As someone who was embarking on a career change and needed to get confident having a social media video presence as well as confidence in workshop facilitation, my old ways of suffering through public speaking wasn't going to cut it. Justin helped me shift my mindset, gave me honest feedback about bad vocal habits I had, pushed me out of my comfort zone in the best way possible and gave me tons of expert level tips. He also helped to make sure that not only my delivery was strong but that I was designing my content in a way that was most powerful for the audience. Justin is a fierce coach who will demand more of you but will do so in a way that leaves you feeling empowered and capable instead of deflated. I highly recommend working with him vs. taking classes that don't give you the attention you need.
-Britt Westfall, Life Coach
New Jersey
---
From a waffler and "stream of conscience" type of speaker to tight, pithy, conclusion-first presentations. Cool Communicator have had a transformational impact on my delivery.
-MC, Asset Manager
Germany
---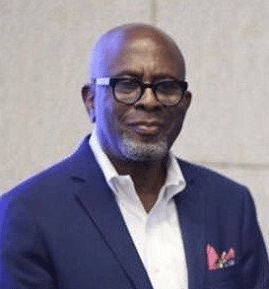 I was first introduced to Justin Aquino as a professional public speaking coach about 3 years ago when I worked as Co-Director of Express Newark, a Rutgers University-Newark community arts collaboratory.
Justin worked with me to overcome nervousness and stage fright, to build confidence through preparation and exercise. His approach to coaching was hands on: we practiced and rehearsed in preparation for actual presentations. We reviewed and structured my remarks to flow for greatest impact.
In the wake of COVID-19, Justin continued to work with me as I prepared to step down from my position as Co-Director of Express Newark. The challenge during this transitional period was to rebrand myself as an artist and independent consultant. We set specific goals and objectives to be accomplished by specific times. And though Justin and I had weekly scheduled meetings, he was always available at other times and responded to my calls promptly. He tracked me on social media, kept me focused on developing a routine, connecting with key people, and on building momentum to improve my personal brand— not only is he a cool but quintessential communicator.
-Victor Davson
Artist and Consultant
New Jersey
---
I've worked with Justin over the past several months and have become a more effective communicator due to his guidance. He gives great advice on many forms of communication including: how to give effective presentations, how to persuade an audience when in high-stakes meetings, and how to effectively communicate in situations where conflict is present. In addition to this, Justin has given me tips on how to communicate more succinctly. I highly recommend Justin as a coach, if you would like to become a more effective communicator and leader.
-Annette TM, Data Scientist
Seattle, WA
---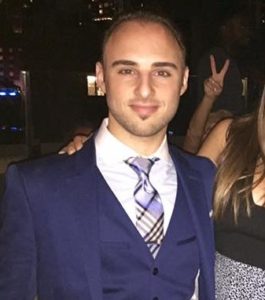 Justin is one of the most well spoken, effective and also uplifting individuals I've ever met. His ability to produce and deliver results is exceptional and I have found his programs to be extremely effective at helping individuals improve their abilities and their situations.
Perhaps one of the best qualities of working with Justin is that he is as good at inspiring and motivating individuals as he is at teaching the material in his programs. Because of this, it's hard to feel stuck when you're around Justin. He'll be quick to lift you up or offer a solution to your problem.
From when I first met Justin, he has always impressed me with his ability to be clear and direct with his coaching. I've benefited immensely from working with him and I'm happy to say that over the years not only have I improved my skill sets, but we've built a friendship as well.
If you're interested in expanding who you are and increasing your business, don't miss your chance to work with Justin. You'll be happy you took the opportunity.
-Mike Guerrieri, Inspirational Speaker & Image Consultant
Long Island, NY
---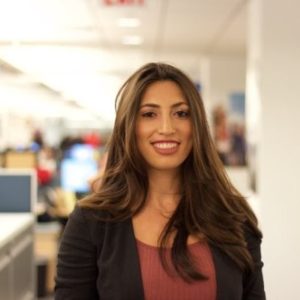 Justin is a phenomenal speaking coach! Not only did he help me during our sessions, but he went above and beyond to do research on my target demographic, competitors and more in his spare time. Work with Justin and you will see results! My family immediately noticed my speaking improved and were thoroughly impressed with how much Justin helped me in a short time. He will prepare you for anything the media throws your way, and I cannot recommend him enough.
-Ediva Zanker, Fitness Entrepreneur & Co-Founder
New York, NY
---
Justin is the real deal. I worked with him weekly for the past 4 months and I can without a doubt say that I am not the same person now as I was going into this. We worked on my confidence and assertiveness, my severe allergy to small talk, my non existent story telling skills and most importantly my volume level. Justin helped me navigate the complex politics in the large organization I work for, expand my network and build alliances with the right people. I just heard today that I am being nominated for a promotion and sat down to post this as a small token of my appreciation. Thank you for everything.
-Antony D, Finance Industry Director
Brooklyn, NY
---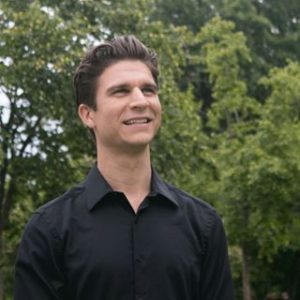 When I met Justin I had only a vision: become a motivational speaker. I had no idea how to even begin. The thought of being my own boss and growing a speaking business felt completely beyond my abilities.
During our initial consultation Justin listened as I laid out my dream and voiced my concerns. Within 20 minutes he was already spitting out ideas, mapping directions and brainstorming possibilities. He was able to take my frustration and overwhelm and defuse it with a clear and actionable game plan.
With Justin's help and guidance I have created a MeetUp group, FB page, YouTube channel and website. By following 2 of his simple suggestions I was able to increase my Instagram followers from 63 to over 250 in 3 weeks time.
I have given almost a dozen talks now including 2 collaborated talks with other speakers/coaches.
Justin has shown me how to market myself, hone my message, grow an audience and network effectively. Through filming me during practice speeches as well as attending my live speeches Justin was able to point out my strengths and weakness and help me improve both.
He has helped me with all of this and I'm still not even done coaching with him yet!
By far the area Justin has made the biggest impact is in my mental game. I've been really scared and full of self-doubt about this journey. Often times I didn't want to put in the work but during every coaching session he shows up with new ideas and energy. He's dedication to my dream helped me to stay focused and driven. I'm truly grateful for that.
-JR Richardson, Professional Speaker
Brooklyn, NY
---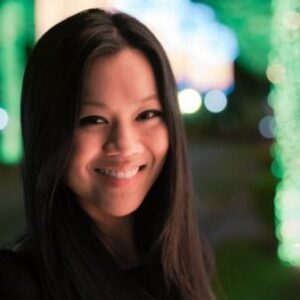 Justin was my first experience with a professional coaching and it was a pleasure to work with him. He listens attentively to tailor the sessions according to your style and professional needs. He's very knowledgeable, provides effective feedbacks and shares valuable lessons to improve my communication skills. I appreciate the patient and genuine help. Would highly recommend Justin!
-Melissa Ho, Real Estate Project Engineer
Mountain View, California
---
I've worked with Justin over the past few months, and learned a great deal. Justin's been great with providing helpful feedback, honest assessments, and ways to improve. Justin's program includes ways to effectively communicate verbally, as well as with presentation media (graphics/charts, powerpoints, etc.) As a result of Justin's coaching, my verbal communication is much clearer and much more effective, and I look forward to continue to work with Justin! Highly recommend!
-Dan Miller, Consultant
Seattle, WA
---
Working with Justin has been invaluable to not only improving my speaking and communication skills but also my self confidence. His approach is unique to any other professional I have worked with and I have benefited greatly from it. My manager and colleagues have commended me on my improved presence and ability to navigate and adapt in high stakes, meeting which I owe to working with Justin.
-Allyson Wallace, Capital Markets Product Development
New York, NY
---
Having had the privilege to finally sit down & engage in a very interpersonal consultation w/ Justin Aquino was truly invaluable. Justin listened to my story attentively, while paying very close attention to key details. Moreover, his extreme insight, professionalism, and level of expertise provided me w/ the adequate feedback I need to perform in front of various types of audiences. As I move forward in my ongoing speaking engagements, "Cool Communicator LLC" will be the organization that I will refer to. Thanks again!
-Chad Berry, Dean of Students
Brooklyn, NY
---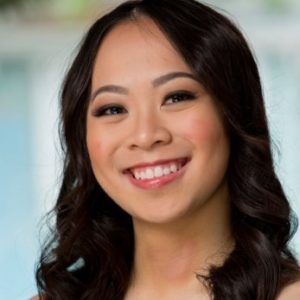 Justin has helped me grow in just a few months. He provided me with all the help I needed to boost my confidence and to embrace myself around others. He is very hands-on, and always expresses concern with anything that's been happening in my life. I am definitely a much more confident person now, and I love it! Thanks to Justin
-Diane Lee, Student
New York, NY
---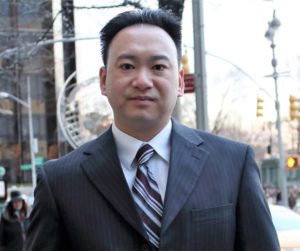 If you are serious about improving your communication skills and your influence in the workplace or in various social settings, then YOU HAVE TO TAKE JUSTIN'S COURSE!
I took Justin's communication and sales training course and I was able to recoup 200% of my investment just in a matter of weeks, through Justin's instruction. He taught me how to frame my thoughts and polish my words when speaking to prospective clients. He gave me an effective and flexible system, from beginning to end, on how to sell any product (including yourself). He revamped all of my social media outlets for better presentation, not just for business purposes, but for personal reasons, as well.
Justin is serious about your results. If he does not see week-to-week improvements, he will call you out on your lack of progress. To top everything off, Justin's program didn't only improve my sales and communication skills, but he was also able to reignite a burning desire inside of me, which involves changing my work field and industry. Now, I'm taking action to change course in my life…towards what I'm really passionate about.
Thanks Justin!
-Henry Kwong, Accountant and Investor
Queens, NY
---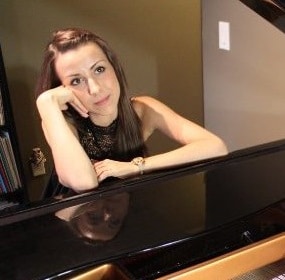 Justin has very effective strategies… In one set of exercises, he took on the persona of my client and I had to sell my pitch to him. Before these sessions with Justin I was nervous just even at the thought of that. But with each practice, he did not give up until it was absolutely perfect no matter how many times it took. He addresses many aspects of the communication, such as tone of voice, your speed, even gesturing with your hands, and honestly 100 other things. You practice them until you're nailing it pretty close to perfection.
I have a classical piano background, so virtually no experience in the business world. When Justin came into the picture, he was very careful to find out my long term and short term goals, so that he could tailor our coaching sessions to exactly what I needed. With each session he had a specific goal in mind… I would recommend Justin to anybody who wants to move their business forward by learning how to effectively communicate and sell, and to come off in a concise, confident way.
-Kate Semyonova, Music Producer & Composer
Vancouver, Canada
---
Justin was a pleasure to work with. In just a few weeks, his coaching provided me with invaluable insights and tools that greatly improved my communication skills. He was patient, professional, and he always challenged me to continue to improve. His approach is tailored not only to your professional needs but he also helps you be more authentic to your true self. Would highly recommend!!
-Kevin Woo, Adjunct Professor
New Jersey
---
I highly recommend Justin!!! He's professional, intuitive, patient, a great teacher and person to work with. He really listens and understands individual needs and I feel he structured our sessions so effectively…I saw dramatic improvements in myself in a short amount of time. He taught me so much about presentation skills, networking and overall communication in the workplace and in everyday life. It was an invaluable experience. Thank you Justin!
-Anika Bhandari, Product Developer
Queens, NY
---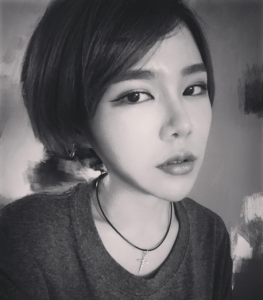 Justin is such a useful and effective resource. He helped me a lot when I started to apply for new jobs and get interviews. Thanks to Justin, an amazing consultant, I finally understood the power of excellent communication skills. Moreover, I can actually gain more experience and increase my value from it. I think the biggest positive thing was that I learned to take control in my professional conversations. No matter what happens, for each conversation, I learned to always be well prepared, be confident and take control.
-Dinghan Liang, Marketing
New Jersey
---
Being a stand-alone business owner, I come to Justin for help, with the full knowledge that he has been in my situation before. He has shown me the importance of being a true problem solver, and has pushed me to bring to light the true pains of my prospects, so that I can more clearly assist them and solve their problems when they become my clients.
Justin has a lot of value to give, and you must listen carefully to every word. He has a lot of patience with his clients and knows how to understand your situation. If he's in your corner, your results in business or any area of your life will improve by a huge margin.
-Ingamar Ramirez, Video Production Marketer
Brooklyn, NY
---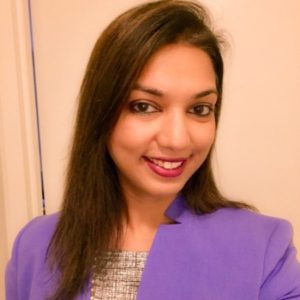 Working with Justin over the past few months has been nothing short of a delightful and enriching experience. His commitment, patience and passion towards empowering people are the qualities that stand out the most. He played the role of a catalyst in pushing me out of my comfort zone and into the visibility stage. His ideas and suggestions at every stage were very helpful and I'm grateful that I had an opportunity to be the recipient of that.
-Saira Sethi, Luxury Learning & Development Specialist
New York, NY
---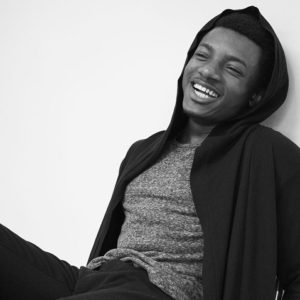 Best Teacher I've had! Justin taught me more about sales a and marketing in a few sessions, than I've learned in 2 years. He took me through actionable steps in which to market my myself effectively. I am forever grateful and satisfied with his help!
-Khamil Mubarak, Personal Trainer
New York, NY
---
Excellent public speaking teacher:
Justin is amazing teacher. He knew right away what are my weakness and gave great advice on how to handle it. Pay attention to my strength and weakness. He taught me how to control my mind and how to prepare well physically and mentally before giving a talk. My most challenging part is nervousness and he patiently trained me how to tackle it. what I like is how to change self-induced negative ideas to positive thoughts while preparing for a talk.I would highly recommend him to my friends.
-Ohnmar T, Medical Researcher
Queens, NY
---
Justin was great. I have no experience in public speaking especially with video settings and he worked with me to improve my skills in no time. I appreciate his genuine help.
-Dr. Stella O.
New York, NY
---
Working with Justin has been an excellent experience. He has been right on point with his evaluation and his suggestions for areas of improvement. He understands the nuances of effective communication and how to apply in a business setting. Excellent listener and observer. Highly recommended.
-Neil N, Marketing Executive
New York, NY
---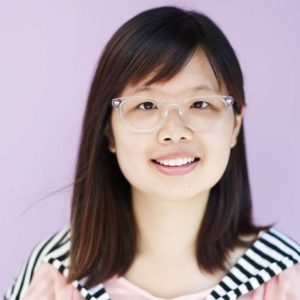 I met Justin through a event he hosted about networking, and really liked his style of teaching. At the time, I was really awkward in both my professional life as well as private. He was able to analyze my personality and teach me how to work with what I already have without giving me a script. As a result of the coaching, I'm now able to Communicate and make new friends in all settings comfortably. Thankyou for helping me get closer to being the best version of myself!
-Shiina Hoshino, Brand Ambassador
Brooklyn, NY
---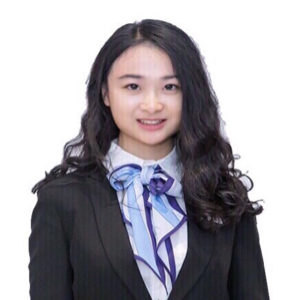 Justin is my mentor for professional development. He is very helpful and sincere and willing to share his knowledge. He is patient to listen to my questions and gives me great advice on how to build and maintain a professional network. I would highly recommend Justin as a networking expert and communication skills trainer.
-Elaine Miao, Student
Ann Arbor, MI
---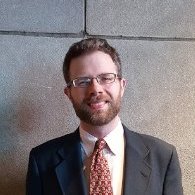 Justin's service has been, hands down, one of the best investments I've made in myself. I started working with him over a year ago to improve various aspects of my professional life, most notably in the areas of verbal and non-verbal communication. With Justin's help I feel I have learned to come out of my shell more and improve my relationships in that arena.
One of Justin's greatest strengths lies in his attention to detail. He has a knack for noticing and picking up on cues and signals in everyday interactions that most of us simply miss because we are unaware or oblivious to them. Knowing and understanding these often overlooked aspects of interactions is crucial to fostering a mutually favorable outcome in a meeting, negotiating a raise or promotion, or simply maintaining good relations with your co-workers.
Justin explains and breaks down concepts into simple, easily digestible points that make applying what he teaches you more streamlined and effective. Not only does he teach you what is most effective, he also teaches you why it is effective, which helped me to understand concepts more holistically. He is an understanding teacher who is always willing to answer questions give his honest advice.
If you're looking for a service that provides you with a comprehensive toolbox of sound communication strategies designed to be applied in a pragmatic and action-focused way, look no further than Cool Communicator. I recommend it highly!
-Michael Allen, Trainer and Educator
Connecticut
---
I really enjoyed the time working with Justin and came to know him as a great career mentor. He has seasoned experience in career coach and is willing to share with me. He focuses on his job and is committed to bringing value on the table. He is well prepared before the session and gives insightful ideas right to the point. He helps me navigate the big picture and also pays attention to the details. After he listens to my options and learns about my strengths and capabilities. he gives guidance and constructive feedback. In summary, he has demonstrated his effective mentoring skills and abilities of developing others.
-Xiaoyuan Zhang, Organizational Development
Nashville, TN
---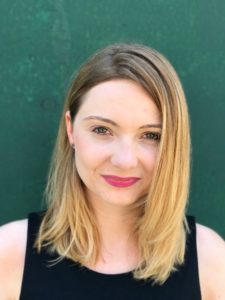 It was a pleasure working with Justin. I moved forward with my career. I got a new job and improved my communication skills. I feel more confident on networking events and professional meetings. I am ready to create the kind of career I always wanted. I highly recommend the Cool Communicator!!!
-Kasia Dziudzia, Accountant
Queens, NY
---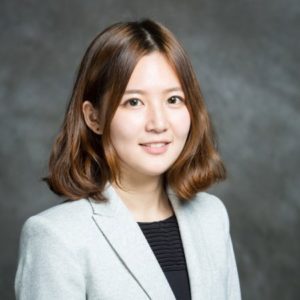 Justin is good at networking and providing networking suggestions because he knows what are people looking for. Justin can tell you how you can communicate and pitch yourself more efficiently.
-Lynn Shi, Student
Massachusetts
---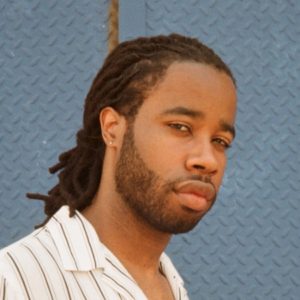 I started working with Justin out of a desire to improve my networking, public speaking, and presentation skills. We were able to accomplish that plus much more. During the course of my sessions with Justin, I made the decision to depart my full time position and start freelancing. Justin has been an invaluable asset during the transition. He does not hesitate to provide his clients with the tools that will help them get on the right path. He has provided me with contacts, websites, events, videos, reading material, etc., to help me improve.
After my work with Justin, I now have the tools to be much more effective in my networking, public speaking, presenting, and in my personal business. I notice an improvement in myself, others notice an improvement, and Justin notices an improvement. I highly recommend his services for any one who is looking to push themselves further.
-Tyler Scott, Freelance Art Director
Brooklyn, NY
---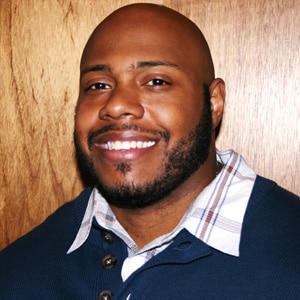 Justin Aquino knows his ins and outs. Coming in to our session I felt that my business situation was unique, but Justin was able to assist me in mapping out a successful plan.
-William Martin, Sports Writer and Entrepreneur
Brooklyn, NY
---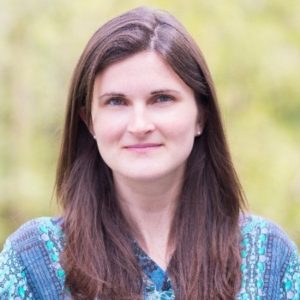 Justin facilitated a great public speaking workshop for a group of students during a two-week program. He provided useful overview information as well as tangible feedback. I plan to hire him again in the future!
-Julia Gooding, Education Consultant
Westchester, NY
---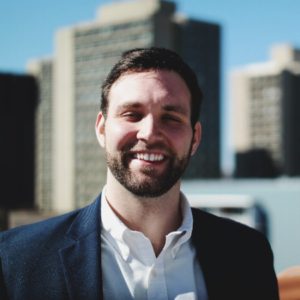 I have had the pleasure of working with Justin for several months, starting in the Fall of 2017 after attending a workshop that he held on group conversation dynamics here in New York City. Justin's understanding of the nuances of speaking, leadership, networking, and sales are outstanding, and he is excellent at motivating people. I undertook his program to grow my public speaking skills and develop my leadership capacity, and he immediately began giving me drills and challenged me to enhance my expressiveness and authenticity. By setting weekly goals, I am confident that I strengthened my speaking skills and gravitas, as demonstrated by me winning several Toastmasters speech competitions, including a divisional Table Topics contest in Manhattan last November. Furthermore, outside of my stated goals in public speaking and leadership, I've noticed improvements to both my professional and personal relationships. "Soft" skills are not soft, they are necessary for success in any area of life, and if you are seeking to progress in this department, I highly recommend working with Justin Aquino.
-Bobby Graziano, Account Executive
Brooklyn, NY
---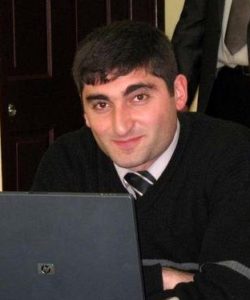 I worked with Justin over the last two months. He is by far one of the very best Coach, Trainer and Public speaker professionals that I have worked with. His enthusiasm for the mentoring and his ability at providing training to put you at ease and to find the real you is a gift in itself. I found Justin to be a very supportive person. Passionate, professional and always on hand to guide and support. If you follow his mentoring and advice you will get impressive results in very short period, like I did, It was a pleasure to work with Justin and I hope our paths cross again.
-Akaki Khvedelidze, IT Specialist
New York, NY
---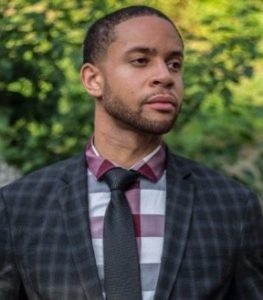 What an awesome resource Justin is! A humble friend and mentor whose business acumen is unprecedented. I recommend Justin for digital and face-to-face networking, resume critique, and salary negotiation. Justin is a true influencer who we all can learn from.
-Demetrius Glover, Business Specialist
New York, NY
---
Justin is very thorough in his research, to ensure that the sessions are customized to my needs and specific challenges I am facing. He surprisingly has great insights into varied discussion topics, and can spontaneously talk about them, which is one of the things he is helping me work on. I consider myself a good conversationalist, but he is helping me fill various gaps in the skill. I have decided to work with Justin long term to make sure I stay on top of my conversational skills, which I consider is the most important aspect of career growth.
-Ankit A., Finance Industry Director
New Jersey
---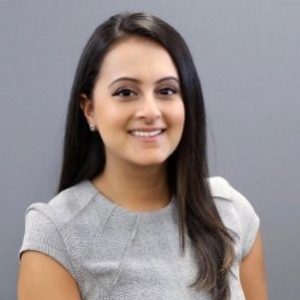 Working with Justin has been a pleasure. Having recently graduated undergrad, I knew I wanted to use this summer to become a better speaker for my 2 upcoming years I graduate school. What I appreciate most is that instead of molding you to be a "cookie cutter" professional speaker, Justin is able to pinpoint strengths you already have within you and refine them to make you a better communicator while keeping your authenticity. I would highly recommend working with Justin, and he was also very flexible with my hours as my schedule seemed to change week to week.
-Ayeesha Kakkar, Student
New York
---
Justin is a true pro. Very valuable coaching in preparation for a business presentation I was giving. He asked good questions to understand the context of the situation and tailored his coaching to that specific opportunity. Great insights on the importance of the physical/mental connection needed to help make a successful speech. Always on time. I highly recommend Justin to any interested in improving their public speaking skills.
-John M., Finance Professional
New York, NY
---
Cool Communicator worked with me on body language, voice modulation, speech delivery, and hand gestures, along with several tips and tricks that were very helpful for a novice like me. Within 2 sessions I had improved greatly as a speaker. Would highly recommend.
-A.H., Software Developer
New York, NY
---
Contact Us to Get Started