Public speaking coaching and presentation training will help you reach the next level in your professional communication skills.
You may be looking to present more effectively to virtual or remote teams, get buy-in from senior managers, or communicate technical insights to nontechnical stakeholders.
Maybe you need to speak on panels or give a speech at an industry conference.
Or you might want to deliver great media interviews, improve your networking skills, or just become more assertive in meetings.
If any of this sounds familiar, chances are we have successfully worked with other professionals and business owners just like you.
If you find yourself filled with anxiety at the thought of public speaking, if you feel shut out of key decisions or relegated to the sidelines during client calls, or if you are just clueless on how to start a conversation at a networking event, the good news is that these are skills that can be learned.
We are here to help you reach the next level in your communication skills.
---
Coaching Focus Areas:
Media Appearances & Interviews
Develop a compelling story, hone your delivery and timing, and improve your body language and tonality for TV and internet.
Public Speaking & Presentation Skills
Build confidence and overcome stage fright. Structure your message effectively, and speak with presence and authority.
Assertiveness in Meetings
Speak up, focus the conversation, and get your ideas heard. Become more assertive, speak spontaneously, and respond effectively to impromptu questions.
Networking Coaching
Learn how to approach people, start conversations and build rapport. Create your personal pitch, follow up effectively and build professional relationships.
Phone & Video Conference Calls
Speak confidently over phone and video. Successfully lead remote meetings and presentations.
Lead Conferences & Panel Discussions
Practice speaker introductions, effective time management and Q&A sessions. Maintain poise and professionalism through technical problems and audience interruptions.
---
Justin Aquino
Founder and Head Coach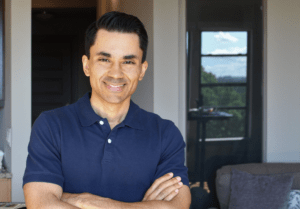 I created Cool Communicator LLC to help professionals and business owners reach their full leadership and communication potential.
I've provided thousands of hours of communication and public speaking coaching to clients from over 20 countries.
Clients include CEOs, data scientists, UX designers, product managers, and solutions architects. I've also worked with professionals and business leaders in finance, consulting and many other fields.
My clients have worked at Accenture, Amazon, Bank of America, Barclays, BlackRock, Bulgari, Citibank, Credit Suisse, Cushman & Wakefield, Dish Network, Ernst & Young, Goldman Sachs, Google, Hearts & Science, Humanity 2.0, IBM, Indeed, Independence Blue Cross, Instacart, McKinsey, Meredith, Microsoft, The Miles Group, Moelis & Company, Moody's, Morgan Stanley, Morrison & Foerster, MUFG, The NBA, NBC Universal, Oliver Wyman, PayPal, Pegasystems, Progyny, PVH, RBC Capital Markets, Russell Reynolds, Salesforce, Samsung, Uber, United Nations, Verizon, Visa, The Vitamin Shoppe, and more.
---
Get Started:
Tell me about your challenges and goals with public speaking or communication and we will discuss more:
---
View videos and subscribe to the
YouTube Channel

---
Client Results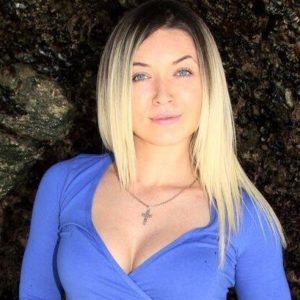 After working with Justin on my communication skills, I was able to make much more powerful impact when speaking to investors as well as close more deals when dealing with customers.
-Lana B., Real Estate Entrepreneur
---
Get Started with a Free Consultation:
Tell me about your challenges and goals with public speaking or communication and we will discuss more: