There will definitely be a jump in purely virtual events in the near future because of Covid-19.
But there will always be an interest in live, in-person events.
The question is how these events and conferences will reimagine themselves in the post-covid era.
Here are some predictions.
Livestreams and Broadcasts
More events will offer livestreams alongside the in-person experience.
In the past, livestreams were a "cool idea" that was usually not executed very well.
Post-covid, livestreams may become all but mandatory for event organizers.
Speakers will be expected to craft an experience that is just as compelling and engaging for the remote audience as for the live audience.
Pre-Recorded Presentations
Events will offer speakers the option of pre-recording a video of their presentation, which will be available to attendees on-demand.
Pre-covid, this was a rare option. Post-covid, events will have to offer this option. Especially to the most prestigious speakers who prefer not to attend in person.
This may reduce speaking fees, since speakers won't have travel costs if they pre-record a video.
Physical Distancing of Audiences
The in-person group will be spaced further apart. This means larger venues and smaller crowds, and more reliance on microphones.
More Outdoor Events
Outdoor events will be an attractive option for many events, as you can get more people to attend in a larger open space. This will also necessitate microphones and sound systems.
Cleaning
Everything will be much cleaner and sanitized—including mics, clickers, podiums, chairs, whatever people touch.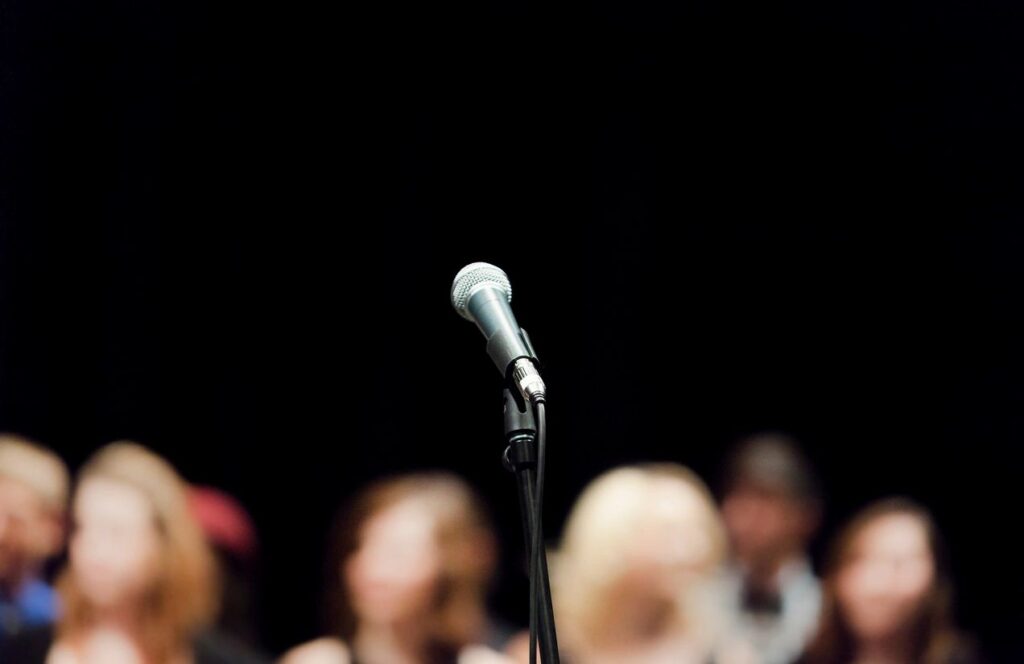 Logistics of the Speech
After covid, events will have one person operating the computer where all slide decks will reside.
Speakers will not be able to touch a computer, OR they will be expected to bring and work from their own computer
Some speakers will present with masks on.
Virtual Meet-and-Greets
There cannot be any meet-and-greets after the speech because that would cluster people together too closely.
So instead, a speaker may do a virtual meet-and-greet in some kind of online chat or over a video conferencing app later in the day. And that session would be open only to attendees of that talk.
Audience Q&A
Audience Q&As may happen with one staff member holding an extended microphone up to each person, although that brings the mic close to everyone's face. So questioners may be asked to wear a mask when they are asking their question.
There will be more reliance on live question apps like Slido so venues don't have to worry about the liability associated with sticking a microphone in everyone's face.
Audience Experience
People's movements will be more tightly controlled in the post-covid period.
There will be strict limitations imposed on access to breakout rooms or lecture halls. Expect greater security and crowd-control presence.
Event Consolidation, New Concepts and Offerings
Events and conferences will merge and consolidate to increase the total audience numbers while reducing venue costs.
Events will have to invest in other products and services to provide their audiences if they want to charge the same ticket prices.
Others will simply lower their ticket prices and relocate to cheaper/ smaller venues, or venues in cheaper cities.
Decline in NYC Events
The event industry in NYC, for example, is particularly vulnerable post-covid because (a) the venues are very expensive, and (b) they are not big enough to facilitate adequate physical distancing.
So this will accelerate the exodus of major events and expos from expensive and crowded cities like NYC and San Francisco.
The cities that benefit will be more spread-out like Las Vegas or Dallas, where an organizer can get more square footage per dollar.
New York may still be able to compete for small-scale but high-value events.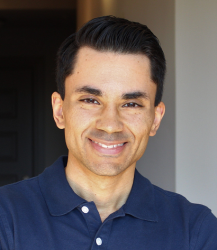 Latest posts by Justin Aquino
(see all)