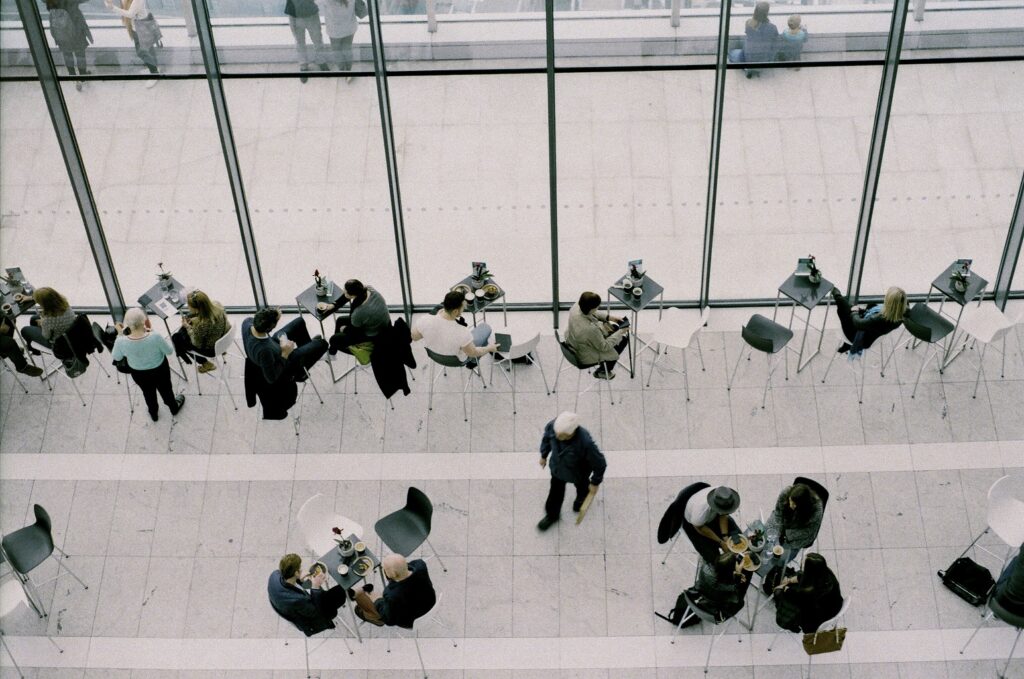 Getting Started with Networking Skills
Expos, trade shows and conferences are great opportunities to build new connections in your industry.
But what's the best way to start conversations with people at these events? Here are some simple strategies to get things moving.
I also discussed networking skills and a variety of tactics with Julie during a recent webinar:
Do "Mini-Research" on Your Phone Right Before Opening the Conversation
Notice their exhibit table, or their name badge from a distance. Then search on your phone and find one or two quick tidbits about the company or their team.
Simple information about them is great for starting a conversation.
Like the city where the company is based, a recent news headline/ press release, or something fun that you see on their Instagram page.
Good networking skills are tied to creativity and open-mindedness. You never know what you might discover that is relevant to them.
After the initial pleasantries ("Hi, how are you/ nice to meet you, I'm so-and-so") you can say:
"I saw that you guys are based in Oklahoma City, how was the flight over here?"

"I was actually doing some research and came across your company Instagram page. Looks like you have a fun office!"

"I noticed the recent press release about the new product you've developed, are you guys rolling that out this summer?"
After that initial prompt and their response, you might be uncertain where to take the interaction from there.
You can follow up with a few statements/ observations from your experience such as:
"I met someone earlier who actually flew in from Hawaii, so it looks like people are coming from all over the map for this event. Our team is based locally, so we come every year."

"We actually need to work on our Instagram, I'm going to share your guys' profile with our marketing team, I'm sure they'll love it."

"That product caught my attention because I've seen a few of our vendors try to build something similar but yours seems to have some extra features that others haven't included."
Build your networking skills by experimenting, trying out new conversation starters, and seeing how people react.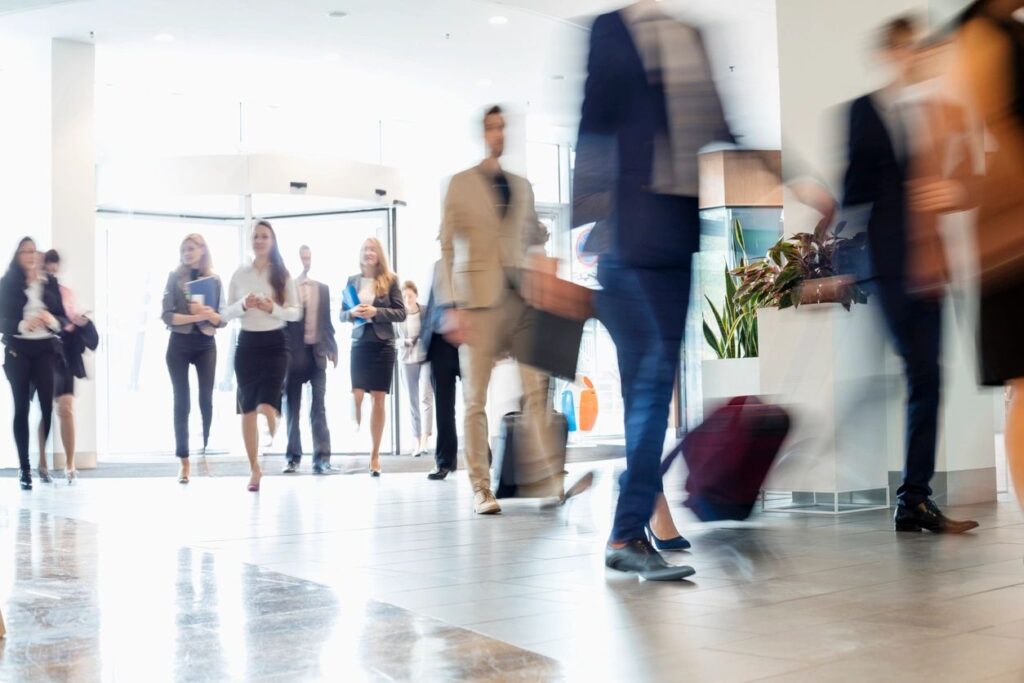 Notice Conversation Topics in the Environment
Suppose you don't see any indication of their company.
You can always fall back on the situational context, and what you see or observe in the immediate environment.
Observation and awareness are critical for your networking skills.
Keep your eyes and ears open and notice things like:
The busy/ popular areas of the exhibit hall
The food and drink offerings/ catering
The most interesting products, demos, installations and activations
What's happening at a big brand's pavilion or exhibit booth
What you're overhearing from other people's conversations
A cool device or product that someone is holding or testing
One or two ideas from a panel discussion or presentation
Signage and literature that is being displayed by event organizers or exhibitors
Video displays or monitors in the hallways or common areas
These are all conversation starters that you can comment on, again after the initial "Hi/ how are you/ nice to meet you." For example:
"Do you know what's in that area of the venue? It looks super popular."

"That's an interesting device, who is the manufacturer?"

"Looks like one of the sponsors will be doing a free giveaway later."

"Have you seen the Sony pavilion? They have some cool products on display."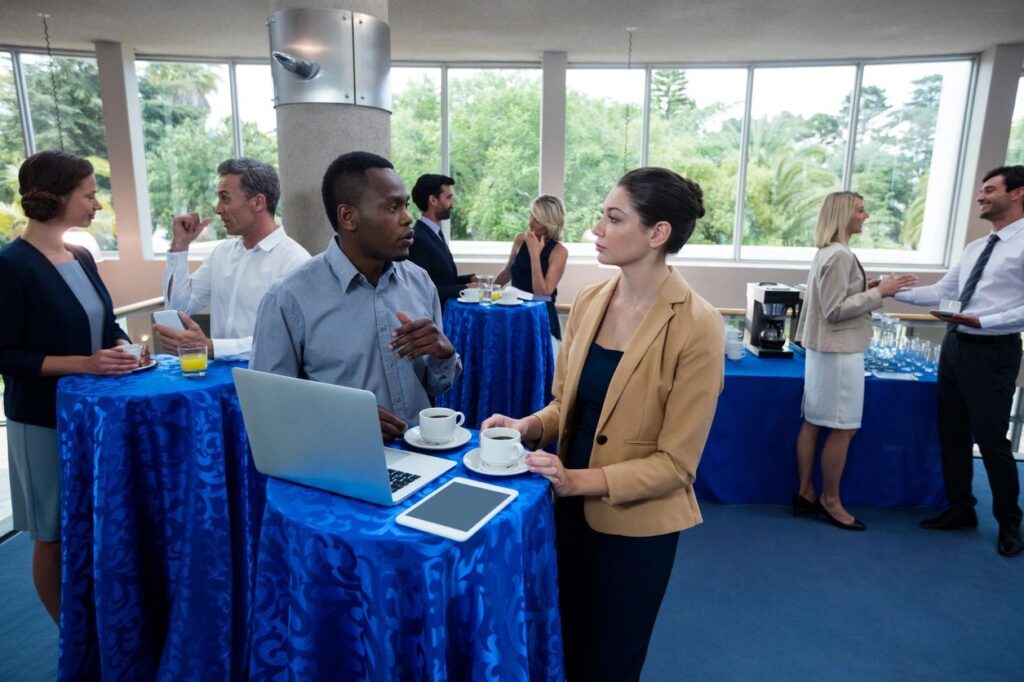 Learn About the Event, Attendees and Exhibitors Beforehand
Look up the details of the event before you attend.
Many conferences provide lots of details and information on what you can expect.
For example, SXSW has film festival previews and details on their exhibitors.
CES, the huge annual tech conference, has an interview series and articles on innovations in 5G, self-driving cars, blockchain, esports, and other areas.
Preliminary research will help you improve your networking skills massively once you're at the event.
Ask Basic Logistical Questions
In the absolute worst case scenario where you can't come up with anything, you can always ask people basic questions.
Approach people and ask questions around logistical details of the conference or expo.
These are completely innocuous ways to open a dialogue with someone, which can turn into a longer conversation.
Some examples:
"Do you know where the after party is going to be later?"

"Would you happen to know what time the panel discussion is starting?"

"Have you seen what time the exhibit hall closes?"

"I'm looking for XYZ company, have you seen their booth?"
The key is have a few lines of conversation ready beyond the initial opening question. You're not looking for a quick exchange, you're looking to grab their attention, and then get into a substantive conversation.
So once you have their attention and they seem open to talking, be ready to keep it going with things like:
"By the way, I'm Justin. Nice to meet you. Have you been to this event before?"

"The panel is supposed to be on new innovations in HR tech, which is something my firm is looking into."

"We're hoping to bring some more foot traffic to our exhibit before it closes for the day."

"My colleague suggested that I check out XYZ because they might be a good fit for a partnership we're planning later this year. What do you guys do?"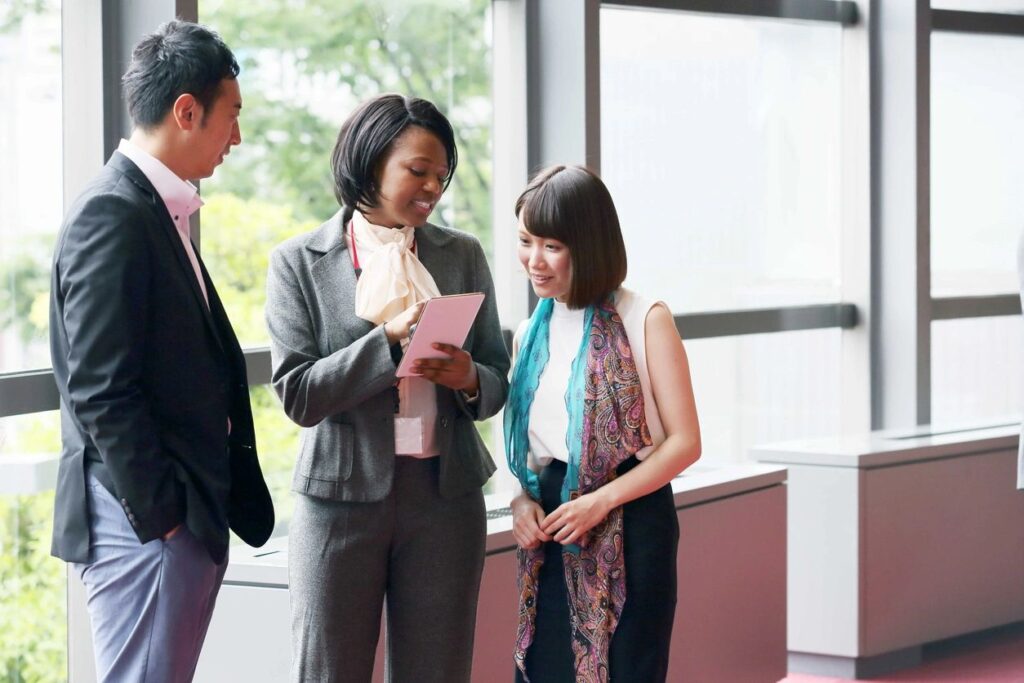 Networking Skills: Keep it Simple and Maintain a Good Attitude
Networking skills become much easier with practice. The key is to get started and try things out.
There are endless possibilities. Keep the opening conversation topics simple, and to have a friendly attitude with everyone.
Don't worry if someone seems busy, distracted or uninterested. Just keep moving on to meet new people.
You're not interested in meeting everyone, just the right people.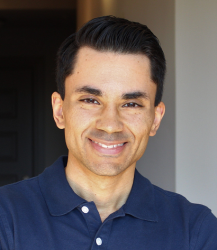 Latest posts by Justin Aquino
(see all)