Team Training & Consulting
Develop Essential Skills in Your Organization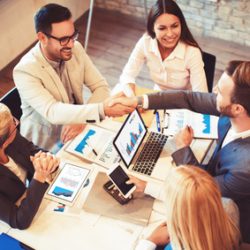 Presenting with Professionalism and Confidence
If your company is growing rapidly, ensure your team has the skill set to present their message with poise and conviction.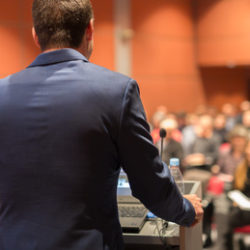 Speaking to Senior Executives & Decision Makers
Build confidence and effectiveness, especially in younger/ entry-level colleagues, and help all team members communicate with concision and clarity.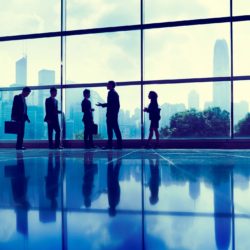 Leading Meetings, Conference Calls & Video Presentations
Train your team on how to prepare and host productive meetings whether in-person or over phone or video, from pre-planning to follow-up.
Workshop Elements Can Include:
Lessons & Strategy: Principles of verbal delivery, persuasion, influence, assertiveness and charisma

Drills & Exercises: Role-plays, simulations and structured exercises in-session

Video Recordings: Enable team members to see their own strengths and weaknesses from an objective point of view

Vocal Metrics: Participants see metrics of their vocal projection and tonality in real time

VR Training: Help team members overcome stage fright through hyper-realistic virtual reality experiences

Plus additional elements to facilitate transformative growth
Public Speaking and Communication Workshops:

3-hour onsite workshop to help your people understand the essentials of speaking confidently and presenting effectively

Half-day workshop to get intermediate speakers from "good enough" to persuasive delivery and owning the room, while fully connecting with their audiences
Founder & Head Coach Justin Aquino
I'm Justin. I created Cool Communicator LLC to help professionals and business owners reach their full leadership and communication potential.
I've conducted thousands of hours of coaching and training with clients from over 20 countries.
My clients include data scientists, data analysts, UX designers, product managers, and solutions architects. I've also worked with professionals and business leaders in finance, consulting and many other fields.
Private clients have worked at organizations including:
Accenture

Bank of America

Cushman & Wakefield

Ernst & Young

Hearts & Science

Humanity 2.0

IBM

Instacart

McKinsey

Meredith Corporation

The Miles Group

Moelis & Company

Moody's

Morgan Stanley

Morrison & Foerster

NBC Universal

Oliver Wyman

Progyny

Phillips-Van Heusen Corporation (PVH)

RBC Capital Markets

Russell Reynolds

Samsung

UNICEF

The Vitamin Shoppe
Corporate clients include:
Back Bar USA

DraftKings

Eccolo Ltd.

Express Newark

GlobalSource Infrastructure Partners

Keller Williams

NYC Department of Education

One Sky Education

Rutgers University
Let's Discuss Your Team's Goals:
Justin [at] CoolCommunicator.com