Are You Ready to Speak with Authority?
If you want to find your voice, build charisma, speak with confidence and get the upper hand in your meetings and negotiations, you're in the right place.
I help professionals and business owners with:
Authentic Sales & Negotiation
Develop natural selling skills that enable you to connect with your clients and offer real value without gimmicky tactics. Succeed in negotiations from a place of strength and honesty.
Public Speaking
Build confidence, banish stage fright, and find your real voice. Ditch the mechanical "rules of public speaking" and connect with your audience using your natural personality and unique strengths.
Meetings & Interviews
Speak up in meetings and contribute to the conversation. Structure meetings productively, focus the conversation, avoid wasted time, and get your ideas heard.
Networking
Learn how to approach someone new and guide the conversation in your desired direction. Gracefully end conversations when necessary. Deliver your elevator pitch, and quickly identify business opportunities or potential collaborations.
Phone & Skype
Communicate clearly over the phone or video chat with clients and colleagues. Know when to use scripts and when to be spontaneous. Qualify and test for interest, and deliver your pitch or idea in your natural voice.
Proposals & Presentations
Prepare your message for maximum impact, overcome nervousness, and use body language effectively. Anticipate questions and objections so you can think on your feet and present your best image.
I'm Justin. For years I felt intimidated and clueless in professional situations. I rarely spoke up, but when I did, my words were lackluster and boring. I failed to keep people's interest.
Others easily talked over me, brushed aside my ideas, or dictated the terms of the conversation. Public speaking was uncomfortable. As an introvert, networking with strangers was downright scary. My presentations were often disorganized and directionless.
Over time I learned to speak with clarity and concision. I improved my confidence and mindset. I got more comfortable speaking to individuals and groups. I could truly listen to people and understand their perspective.
I became skilled in reading social dynamics. My verbal and nonverbal communication skills improved dramatically. And I became more persuasive and influential in business.
Today, I train business owners and professionals to communicate and persuade authentically. It's not just about specific words to say or hand gestures to use. It's a total, comprehensive training for your communication and social presence.
My experience includes:
-Over 1,200 hours of coaching
-Over 100 presentations, seminars, workshops and speaking engagements
-Clients from 14 countries, including many non-native English speakers
-Leading or conducting over 300 recruitment interviews
-I've helped dozens of clients speak with confidence and become more naturally persuasive
(You can read more about me here.)
I will teach you the skills of persuasion and confident speaking that will help you get the raise, make the sale, and connect with your audience… while being authentic and natural
One-on-One Programs Include:
Sustained Growth: Programs last multiple weeks for you to internalize and consolidate new communication patterns and a confident mindset
Lessons and Theory: Develop a comprehensive and holistic framework for communication, persuasion, and presence that will serve you in all professional situations
Drills and Exercises: Guided practice to build your skills, and massively increase your confidence before a big meeting or presentation
Phone and Email Coaching: Check-ins and updates in between live sessions (for in-person students)
Video Recordings: Watch and hear yourself speak in simulated situations and role-plays to identify strengths and weaknesses
Assignments: Maintain progress in between sessions with practice on your own time
Live Phone/ Skype Coaching: I will be available to observe phone and skype calls with customers or colleagues, prepare beforehand, and debrief after
Live Meetings/ Presentation Coaching: Receive support before, during and after critical meetings, presentations and networking events
Get Started with a Free Consultation:
Submit this form to tell me more about your communication challenges and goals and we will set up a brief free consultation to discuss more
Feedback From Some Clients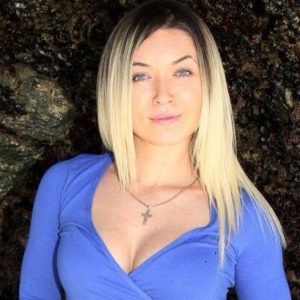 I'm an entrepreneur, investor and real estate salesperson who's social and outgoing but yet struggled at times to get my message across or persuade someone. After working with Justin on my communication skills, I was able to make much more powerful impact when speaking to investors as well as close more deals when dealing with customers. 
Justin provided me with strategies, steps and tools that gave me the confidence to know exactly what I need to do and how to efficiently communicate with potential and existing leads. It helped increase my sales as well as provide excellent customer service which is what I always strived for.
-Lana B., Real Estate Entrepreneur
Staten Island, NY
---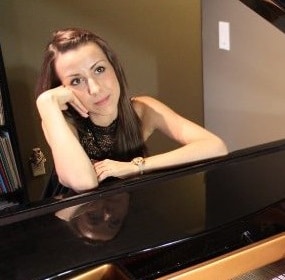 Justin has very effective strategies… In one set of exercises, he took on the persona of my client and I had to sell my pitch to him. Before these sessions with Justin I was nervous just even at the thought of that. But with each practice, he did not give up until it was absolutely perfect no matter how many times it took. He addresses many aspects of the communication, such as tone of voice, your speed, even gesturing with your hands, and honestly 100 other things. You practice them until you're nailing it pretty close to perfection.
I have a classical piano background, so virtually no experience in the business world. When Justin came into the picture, he was very careful to find out my long term and short term goals, so that he could tailor our coaching sessions to exactly what I needed. With each session he had a specific goal in mind… I would recommend Justin to anybody who wants to move their business forward by learning how to effectively communicate and sell, and to come off in a concise, confident way.
-Kate Semyonova, Music Producer & Composer
Vancouver, Canada
---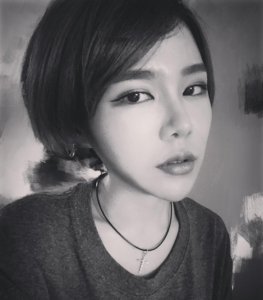 Justin is such a useful and effective resource. He helped me a lot when I started to apply for new jobs and get interviews. Thanks to Justin, an amazing consultant, I finally understood the power of excellent communication skills. Moreover, I can actually gain more experience and increase my value from it. I think the biggest positive thing was that I learned to take control in my professional conversations. No matter what happens, for each conversation, I learned to always be well prepared, be confident and take control.
-Ding Liang, Marketing
New Jersey
---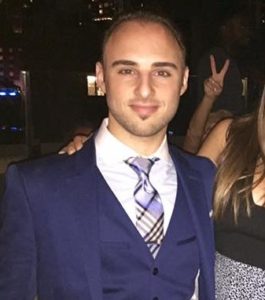 Justin is one of the most well spoken, effective and also uplifting individuals I've ever met. His ability to produce and deliver results is exceptional and I have found his programs to be extremely effective at helping individuals improve their abilities and their situations.
Perhaps one of the best qualities of working with Justin is that he is as good at inspiring and motivating individuals as he is at teaching the material in his programs. Because of this, it's hard to feel stuck when you're around Justin. He'll be quick to lift you up or offer a solution to your problem.
From when I first met Justin, he has always impressed me with his ability to be clear and direct with his coaching. I've benefited immensely from working with him and I'm happy to say that over the years not only have I improved my skill sets, but we've built a friendship as well.
If you're interested in expanding who you are and increasing your business, don't miss your chance to work with Justin. You'll be happy you took the opportunity.
-Mike Guerrieri, Inspirational Speaker & Image Consultant
Long Island, NY
---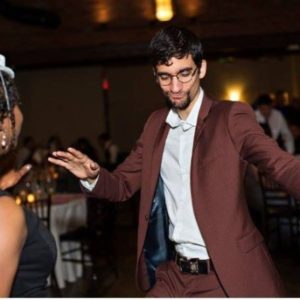 Being a stand-alone business owner, I come to Justin for help, with the full knowledge that he has been in my situation before. He has shown me the importance of being a true problem solver, and has pushed me to bring to light the true pains of my prospects, so that I can more clearly assist them and solve their problems when they become my clients.
Justin has a lot of value to give, and you must listen carefully to every word. He has a lot of patience with his clients and knows how to understand your situation. If he's in your corner, your results in business or any area of your life will improve by a huge margin.
-Ingamar Ramirez, Video Production Marketer
Brooklyn, NY
---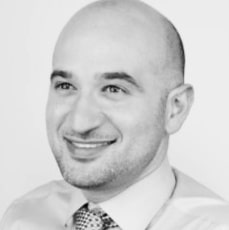 Justin was my coach in NYC and taught me a ton about sales, marketing and presentation skills. I had my first practice at closing deals and loved it. We also worked on what it meant to give a good presentation for work or business purposes, and he helped me think through some business ideas too. I've used a lot of what I learned in the consulting practice I've started and in my career and dating life.
Justin has a very laid back style and redefines what it means to be in sales. Because he takes such a different approach, I realized that I can be great at solution selling, as long as I deliver value and focus on the needs of the client.
Justin definitely over delivered and spent a lot of time and personalized attention on my situation, with just the right balance of structure and agility in our sessions. I have since referred him to two family members for 1-1 coaching, and they are starting this week!
-Peter G, Startup Consultant
San Francisco, CA
---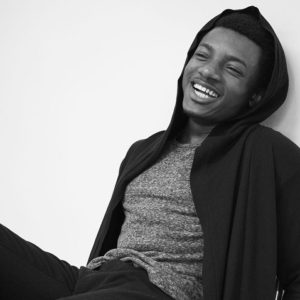 Best Teacher I've had! Justin taught me more about sales a and marketing in a few sessions, than I've learned in 2 years. He took me through actionable steps in which to market my myself effectively. I am forever grateful and satisfied with his help!
-Khamil Mubarak, Personal Trainer
New York, NY
---
Excellent public speaking teacher:
Justin is amazing teacher. He knew right away what are my weakness and gave great advice on how to handle it. Pay attention to my strength and weakness. He taught me how to control my mind and how to prepare well physically and mentally before giving a talk. My most challenging part is nervousness and he patiently trained me how to tackle it. what I like is how to change self-induced negative ideas to positive thoughts while preparing for a talk.I would highly recommend him to my friends.
-Ohnmar T, Medical Researcher
Queens, NY
---
Public Speaking Lessons:
Justin was great. I have no experience in public speaking especially with video settings and he worked with me to improve my skills in no time. I appreciate his genuine help.
-Dr. Stella O.
New York, NY
---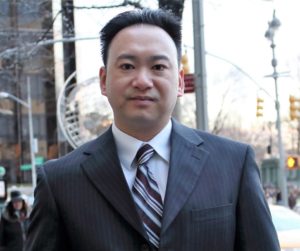 If you are serious about improving your communication skills and your influence in the workplace or in various social settings, then YOU HAVE TO TAKE JUSTIN'S COURSE!
I took Justin's communication and sales training course and I was able to recoup 200% of my investment just in a matter of weeks, through Justin's instruction. He taught me how to frame my thoughts and polish my words when speaking to prospective clients. He gave me an effective and flexible system, from beginning to end, on how to sell any product (including yourself). He revamped all of my social media outlets for better presentation, not just for business purposes, but for personal reasons, as well.
Justin is serious about your results. If he does not see week-to-week improvements, he will call you out on your lack of progress. To top everything off, Justin's program didn't only improve my sales and communication skills, but he was also able to reignite a burning desire inside of me, which involves changing my work field and industry. Now, I'm taking action to change course in my life…towards what I'm really passionate about.
Thanks Justin!
-Henry Kwong, Investment Expert
Queens, NY
---
Working with Justin has been an excellent experience. He has been right on point with his evaluation and his suggestions for areas of improvement. He understands the nuances of effective communication and how to apply in a business setting. Excellent listener and observer. Highly recommended.
-Neil N, Marketing Executive
New York, NY
---
Justin is a great professional! I really took a lot benefits and learnings from him! I like the way he aproaches and keep challenging to get the best from me. In 3 sessions i could already improve alot my communication/presentation skills with much higher self awareness!
-Fabio A, Industrial Engineer
New York, NY
---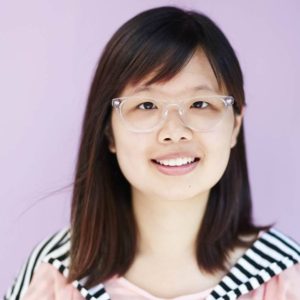 I met Justin through a event he hosted about networking, and really liked his style of teaching. At the time, I was really awkward in both my professional life as well as private. He was able to analyze my personality and teach me how to work with what I already have without giving me a script. As a result of the coaching, I'm now able to Communicate and make new friends in all settings comfortably. Thankyou for helping me get closer to being the best version of myself!
-Shiina Hoshino, Brand Ambassador
Brooklyn, NY
Get Started with a Free Consultation:
Submit this form to tell me more about your communication challenges and goals and we will set up a brief free consultation to discuss more