Transform Your Communication Skills
Build Leadership Skills. Speak with Confidence. Create Opportunities.
Whether you are trying to motivate your team, grow your professional network, or just become more assertive in meetings, great communication skills are essential to your success.
Individuals with excellent people skills get opportunities and create value where others don't.
By knowing how to persuade others, you will give powerful presentations, negotiate higher salaries, and inspire confidence in your colleagues.
If you find yourself filled with anxiety at the thought of public speaking, if you feel shut out of key decisions or relegated to the sidelines during client calls, or if you are just clueless on how to start a conversation at a networking event, read on to learn how you can overcome these obstacles and realize your full potential.
Specific Skills We Develop:
Sales Conversations & Negotiation Training
Develop natural selling skills that enable you to connect with your clients and offer real value without gimmicky tactics.
Public Speaking & Presentation Coaching
Build confidence and overcome stage fright. Structure your message effectively, and improve your body language and delivery.
Meeting & Interview Prep
Speak up in meetings, focus the conversation, and get your ideas heard. Feel confident in job interviews and be ready for questions.
Networking Coaching
Learn how to approach people, start conversations and build rapport. Create your personal pitch, follow up effectively and build professional relationships.
Phone & Skype Conversations
Communicate confidently over the phone or video chat. Learn when to use scripts and when to be spontaneous. Contribute and be heard on conference calls.
Management & Leadership Coaching
Motivate your team to deliver results, articulate your mission, and build a winning mindset.
I'm Justin. I created Cool Communicator LLC to help professionals and business owners reach their full leadership and communication potential.
I've successfully worked with dozens of clients, from 20 countries, completing thousands of hours of live coaching.
I've been recognized as a Top Pro on Thumbtack.com for service excellence. This distinction is given only to the top 4%, out of thousands of providers.
My clients have worked at Morgan Stanley, Cushman & Wakefield, Rutgers University, Oliver Wyman, Moody's, The Miles Group, Bank of America, UNICEF, Morrison & Foerster, Meredith, and other large and small companies.
Get Started with a Free Consultation:
Submit this form to tell me more about your challenges and goals and we will set up a brief free consultation to discuss more
Client Results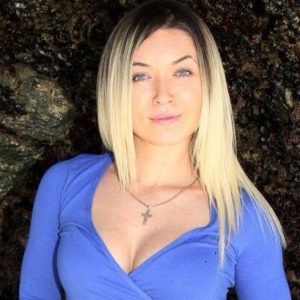 After working with Justin on my communication skills, I was able to make much more powerful impact when speaking to investors as well as close more deals when dealing with customers.
-Lana B., Real Estate Entrepreneur
Get Started with a Free Consultation:
Submit this form to tell me more about your challenges and goals and we will set up a brief free consultation to discuss more